Giving Options
WORKPLACE GIVING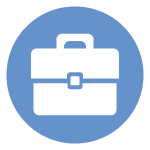 Give through your Employer
Choose Insight Memory Care Center (formerly Alzheimer's Family Day Center) and your donation will be deducted directly from your paycheck.
#8096 | United Way of the National Capital Area: unitedwaynca.org
#35282 | Combined Federal Campaign (CFC): cfcnca.org
This is an easy and convenient way to provide support to IMCC. If your employer is not listed or included in any of the campaigns above and you would like to learn more information about setting up an employee giving campaign please contact 703-204-4664 or artie.rothenberg@insightmcc.org.


Employer Matching Gifts
You can double the impact of your donation to IMCC with an employee matching gift. Many companies will match all or a portion of donations made by their employees to qualifying charitable organizations. Please check with your employer.