The need for dementia care is growing

Fortunately, there's us!
Insight Memory Care Center is a nonprofit adult day health and resource center providing specialized care, support and education to families across Northern Virginia. The chart below details the number of individuals served in FY21.

Our holistic approach to care provides programming for both individuals with the disease and their care partners, across the disease spectrum. Using our expertise in dementia care, we can provide families with the programs, services, and resources they need to remain at home, in the community.
Our programming works
Outside research has shown the efficacy of adult day services and caregiver support programs. Our family members echo these findings in our annual survey results.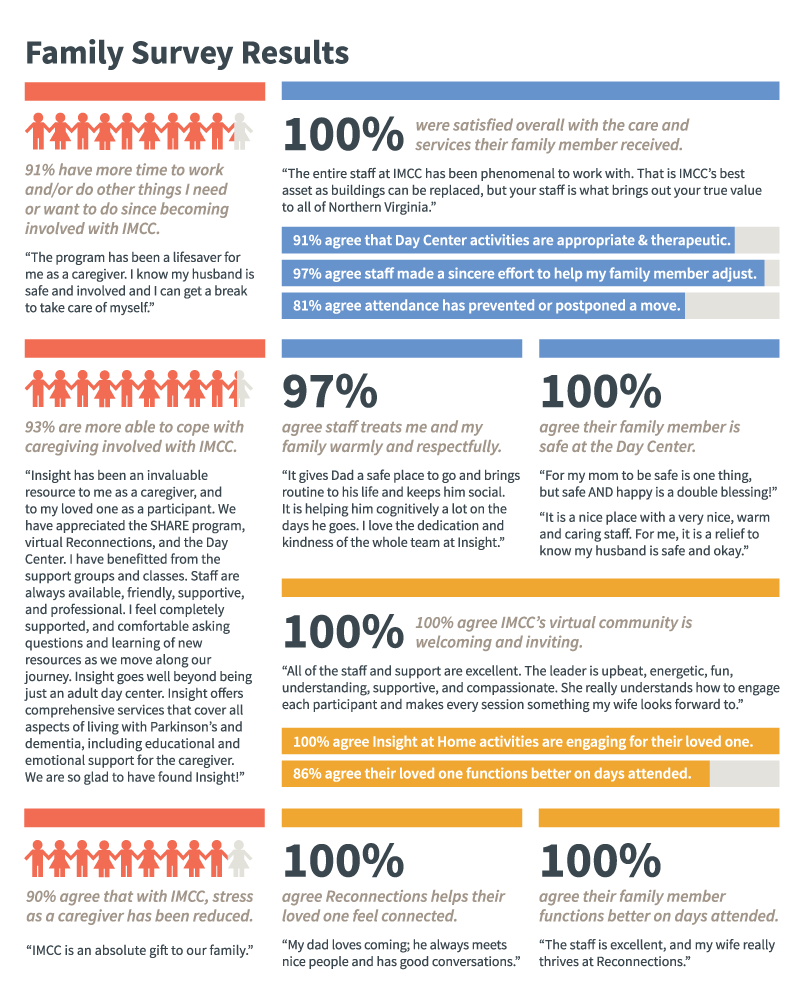 We want to grow to meet the need
Insight has plans to expand our programming, through partnerships or additional locations. Additional space will provide more options for early stage programs, expand adult day center capacity, and provide education and support options throughout the metro region.

Want to learn more?
Looking for more details on the work that we do? Learn more about our programs and their results, hear from our families about their experiences, and take a look at our financials to see how we responsibly manage our funding. You can also take a look at our annual reports for more information.
Annual Reports
Our Impact
"I am so glad my husband attended the last six months. They were some of his happiest days. I'm thankful or each of your staff for welcoming and loving him!"