Beth Kilgore-Robinson, Director of Family Support Services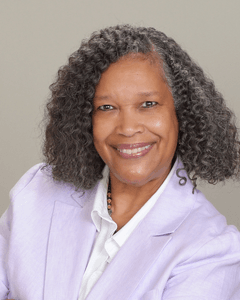 Beth Kilgore-Robinson is the Director of Family Support Services at Insight Memory Care Center in Fairfax.  She is a native of South Carolina but has lived in several states across the US, and in Italy and Germany as a military spouse.  Beth earned her Bachelor of Arts degree from Bennett College for Women in Greensboro, NC and her Master of Social Work degree from Howard University in Washington, DC.  She is also a Licensed Clinical Social Worker (LCSW), Certified Dementia Practitioner (CDP), and Certified Elder Care Coordinator (CECC) and has worked in foster care, providing education and clinical support to military service members and their families, and with older adults in long-term care communities and in their homes.   Beth's parents taught her that every person is a unique creation and should be valued, which she strives to do each day while honoring her parents memory.
What's New at IMCC
"I feel blessed to have lived near IMCC so my husband could participate in such a caring, comprehensive program."