Robin McGlothin, Director of Philanthropy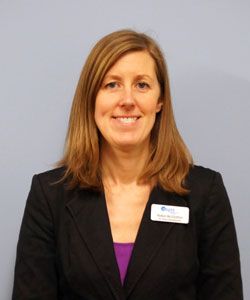 Robin is a Certified Fund Raising Executive (CFRE) and has worked in the development field for many years with a passion for helping others. She started as the Director of Donor Development at Insight in 2012 and has since taken on the role of Director of Philanthropy. In her role she oversees the fundraising and advocacy efforts of the nonprofit. Prior to Insight, Robin was the Development Director at Helping Children Worldwide. She graduated from Messiah College in Grantham, PA in 2002 with a BA in Business Administration. Robin was also a Peace Corps Volunteer in the Republic of Armenia, and has traveled to Sierra Leone and Kenya for service.
What's New at IMCC
"I feel blessed to have lived near IMCC so my husband could participate in such a caring, comprehensive program."