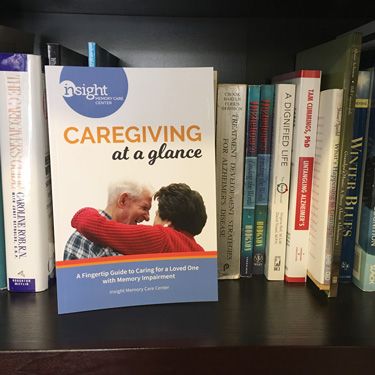 We are so excited to announce that Insight's Caregiving at a Glance is updated in a brand new 5th edition!
Our sincere thanks to our dedicated board members and caregivers who have helped us create this fingertip guide to caring for a loved one with memory impairment. Inside we have compiled helpful hints and "aha's" we have heard from families at Insight over the years, helping empower family caregivers through their dementia journey.
Copies are available at Insight Memory Care Center, and through online retailers, such as Amazon and Barnes and Noble! For family caregivers, we do offer copies available for free, thanks to the generosity of the Dreyfus Foundation. Additionally, we can offer bulk discounts for professionals, nonprofits, and educators.