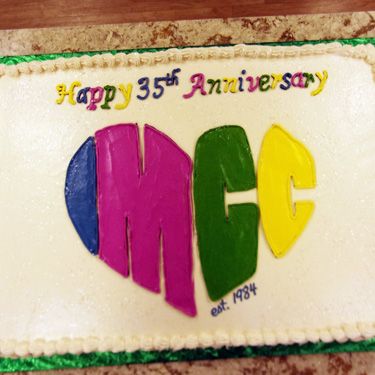 Can you believe that Insight Memory Care Center is 35 this year? As with any major milestone, we are taking time to celebrate you – our families, volunteers, and supporters that have been involved in the IMCC story over the years.
As the organization has transitioned from the Family Respite Center (our original name) to Alzheimer's Family Day Center in 2001, and finally to our current name, Insight Memory Care Center, the founding principles of the organization have remained true: Enhancing lives of individuals and families living with Alzheimer's disease; Providing holistic and collaborative care for our participants and families, and Caring for individuals who were not being served by existing community services – specifically those in more advanced stages of Alzheimer's disease who may have behavior challenges or significant personal care needs. As Blair Blunda, a previous Executive Director, shared, "All the things on the outside can change but when the core values stay the same, that's the longevity and sustainability of an organization."
Our founder, Lin Simon, started the center with only 3 participants and it is just incredible how you have helped us grow to where we are 35 years later. With your support, we are in a state-of-the-art facility with capacity for 60 participants in our adult day health center each day, a vibrant early stage program running 4 days per week, and education and support programs offered regularly throughout the week!
While we plan to celebrate all year long, we held a community wide 35th Anniversary Celebration on Wednesday, June 5th. It was a celebration of the families and community involved in the care, support, and education that we have provided. We had a great time celebrating with Insight friends and family from throughout the years. Take a look at the photos on Facebook!