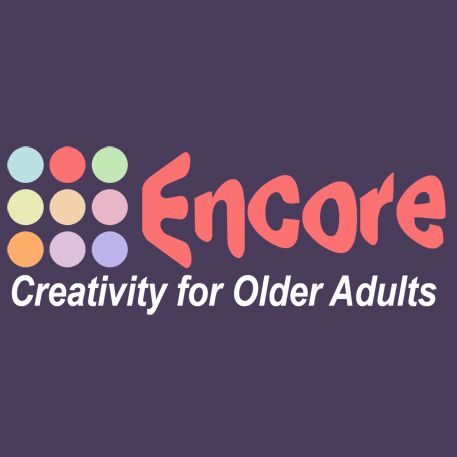 Insight Memory Care Center is excited to partner with Encore Creativity for Older Adults, the nation's largest choral program for singers 55+, to offer a new chorus for those diagnosed with early or beginning moderate Alzheimer's and other memory impairments. "Sentimental Journey Singers" begins Monday, September 9 from 9:30 to 11am at Insight!
With 16 Encore Chorales and 6 Encore ROCKS (rock n roll choruses) in the DC/MD/VA and New York City area serving over 1,250 singers ages 55+, Encore Creativity for Older Adults is perfectly poised to deliver an excellent choral program for those diagnosed with beginning or moderate memory impairment. Singers, along with their care partner, will delight in singing familiar and new songs in three- part harmony. Singers will be rehearsing familiar music for the Christmas and Chanukah holidays along with favorites such as Somewhere Over the Rainbow. They will learn vocal technique skills to improve their singing voice and enjoy the thrill of singing in a chorus and the all-important social aspect of choral singing.
There are no auditions and we are hopeful that all care partners will also sing. Please note that care partners are not required to sing but are required to sit in on every rehearsal. Care partners do not pay tuition but are required to pay a $25 registration fee.
Conducting the "Sentimental Journey Singers" will be Mary Ann East, an Encore conductor and adjunct professor at George Mason University. Mary Ann is pursuing her Doctor of Musical Arts degree from Boston University. She also conducts the Community of Faith UMC in Herndon, VA and is the director of the Capital Harmonia Community Women's Chorus.
Rachel Thompson will serve as the pianist. Rachel received her Master's Degree in Musical Therapy from Florida State University.  A Board – Certified Music Therapist, she works primarily with adults who have dementia or other cognitive impairments.
Tuition will be $195.00 for fifteen weeks of rehearsals. The tuition covers the rehearsals under a professional conductor, a music therapist pianist, music, rehearsal CD containing the music that is being rehearsed, refreshments during social time and a free, December public concert.
We hope to see you at the "Sentimental Journey Singers" Open House on Monday, July 15 from 9:30 to 11:00am. Please call the Encore office at 301-261-5747 to reserve space for the singer and care partner.
To learn more about Encore, visit their website at http://encorecreativity.org.