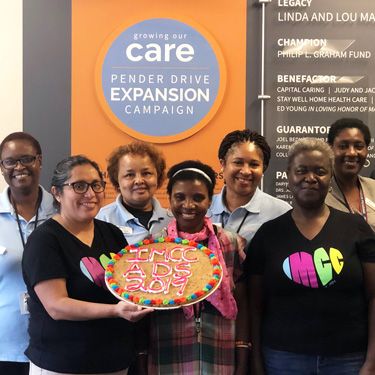 Happy Adult Day Services Week! If you follow us on Facebook, you've probably seen some of the fun activities we've planned for our spirit week, and a few ways we've been thanking our staff for their hard work and dedication.
Adult Day Services Week is a special week that has been celebrated annually since it was proclaimed in 1983 by former President Ronald Reagan. The third complete week of September is set aside to raise awareness of the availability and accessibility of adult day programs nationwide.
We have a little more fun planned for the end of the week too! After last year's success, we held another Pie in the Face Fundraiser on Friday! Staff, families, and friends made donations throughout the week in the change jars in the center. For each $100 donated, the designated staff member received a pie in the face! Take a look at all the fun!