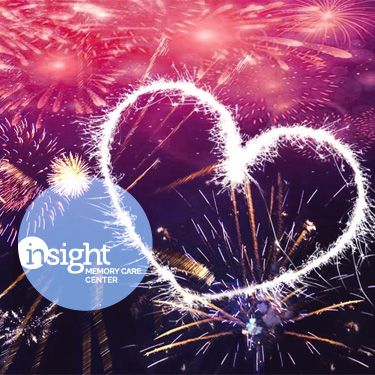 It's been a long time coming, but New Year, New Blog! We're very excited to start this blog a resource for those who are caring for a loved one with a memory impairment.
At Insight Memory Care Center, our staff participates in dementia care training throughout the year, we participate in local research studies regarding dementia best practices, and most importantly, we provide hands-on care at our dementia-specific center, constantly evaluating and refining our own best practices. Our expertise positions us as the go-to dementia resource center in our Northern Virginia community.
We hope that this blog can be an extension of this expertise, helping not only our currently family caregivers and local organizations, but reaching new caregivers beyond our walls. Our vision is a community where those affected by Alzheimer's disease can achieve the highest quality of life, and that vision shouldn't be limited by zip code or beltway traffic. Our hope is that these articles can provide helpful tips, new ideas, and resources to share with family, friends, or anyone impacted by memory impairment.
Whether you're casually browsing or looking for specific advice, we hope you find this blog to be a helpful resource. And please reach out if you have questions you'd like answered, tips to share, or anything else you'd like us to cover. Happy reading!