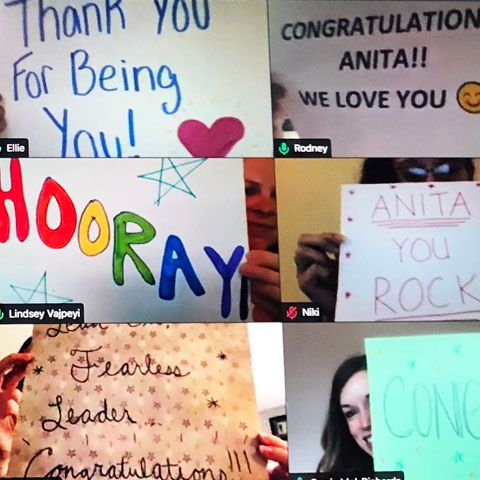 The Board of Directors is very excited to announce that Anita Irvin has accepted the position as Executive Director at Insight Memory Care Center!
Sarah Mouser, Board Treasurer, shares,
"Anita is the right person to lead the team. It is well deserved and overdue. Even in these unknown times we are hopeful for the future of Insight with Anita's leadership."
Anita Irvin has been our acting Director throughout one of the most unique periods in Insight's history. She has truly been a guiding light throughout our closure and pivot to virtual services. With her years of experience in long-term care and her heart for serving our families, we couldn't think of a better person to lead us in all of this, and we sincerely thank her for all her hard work.
Anita thanked everyone, saying,
"It is such a blessing to work with such a fantastic, dedicated team at Insight. In these challenging times, we all know we have a lot of work ahead of us. Together, we will continue to provide the quality care, support, and education our families deserve. I am committed to the care, collaboration, awareness, and respect that Insight is known for in the community, and I will be doing all I can to ensure that each of our families feels valued and included."
Whether it's meeting a participant for a socially distanced walk, or holding staff discussions to ensure all voices are heard, our staff and board have already seen that Anita is up to the task. Staff thanked and congratulated her virtually, and we hope to be able to have a celebration for her later this summer as guidelines allow!
Congratulations Anita!