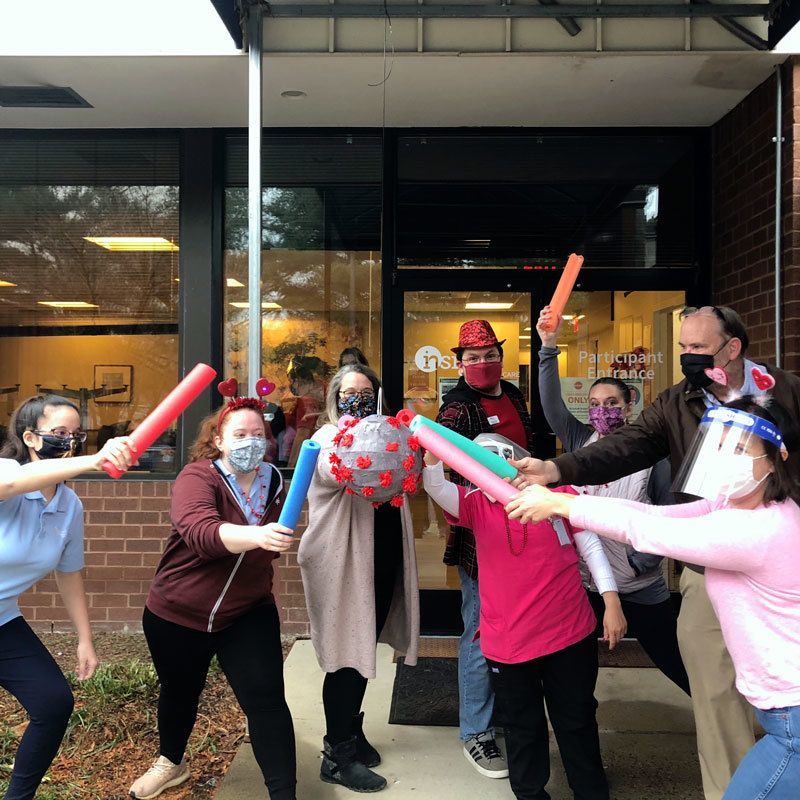 Insight is excited to partner with Walgreens to offer COVID Vaccine Clinics for our participants and staff. We had our first clinic on January 26th and were able to give 87 people their first dosage!
We are so grateful to do our part and share the love to keep our community safe. Our staff made the day festive with lots of hearts, chocolate, and love to go around. Keeping moral up, and making the day festive wasn't just fun, but also kept our participants living with dementia at ease. Receiving shots is not always everyone's idea of a good time, but staff made it as seamless as possible and kept everyone in good spirits. We also threw in a little extra fun with the opportunity to "beat" COVID on the way out – a COVID pinata gave everyone a smile or way to get out some quarantine frustration! To see it in action, check out our Facebook page at Facebook.com/InsightMCC.
Anita Irvin, our Executive Director, shares of the clinic, "It definitely brings us a little hope. While we still have to remain vigilant with our safety and protocols, the vaccine really is the light at the end of the tunnel. It gives us hope."
We will continue to work with Walgreens to offer two additional clinic dates in February and March. This ensures everyone gets their second dose, and allows any new participants to get vaccinated as well.