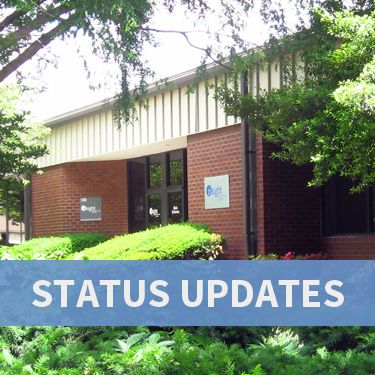 Status Update as of 3/12/2020
It's all over the news, and you can probably already guess what this message is about: COVID-19. Insight is committed to serving our participants, caregivers, and the community to the best of our abilities, and that includes keeping everyone safe and healthy during this stressful time.
Our Day Center and Reconnections programs are currently operating on normal schedule. We will be open on Monday, March 16th (while Fairfax County Public Schools are closed). We will continue to monitor the situation day by day, and notify you here and through email of any changes.
Because our population is more vulnerable, we are taking extra precautions to keep everyone healthy. We have communicated directly with families earlier this week about the steps we're taking, including extra cleaning, hand washing, and limiting access to the center. We are currently discouraging visitors during center hours, and cancelling outside entertainers. We have also been in touch with the Fairfax County Health Department and have been assured we are currently doing all we can to keep our participants healthy. We want to minimize any disruptions in service for our families, and we will continue to monitor the situation around the coronavirus closely to make any changes that may become necessary.
Out of caution, Insight is postponing events that would invite larger groups of people to our facility.
Virtual Dementia Tour, scheduled for March 18th, will be postponed. Attendees will be notified of the new date this spring.
Insight in Action, scheduled for March 19th, will be cancelled. Everyone is invited to attend the next session, scheduled for April 16th.
Mind and Body Workshop, which was scheduled to begin this week, is being postponed until April 14th.
Memory Cafes at Insight will be suspended until further notice.
Check our events calendar (insightmcc.org/events) for the status of programs, especially for community events that are making their own decisions about cancellation.
We know this is a stressful time, and we want to do our part to keep our community healthy. We recognize that you may need to cancel, reschedule, or postpone any meetings; please reach out to us and we are happy to accommodate. We are also happy to set up phone meetings – or consultations! – if you need our help from home.
Wishing you good health,
The Insight Family