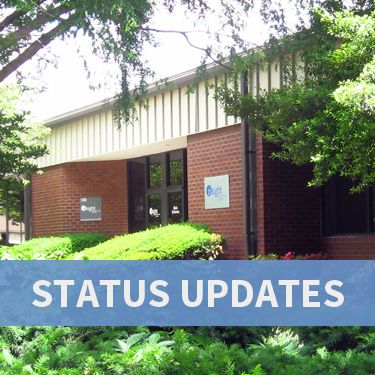 Status Update as of 3/20/20 at 5:00 pm
Insight will be closed through March 27th
We're taking things week by week here at Insight, trying to respond to this unique situation the best that we can. We really enjoyed getting to chat with all of our families this week, and seeing a few faces virtually too!
We've been hard at work moving many of our services online so that we can stay connected. Here are a few things we'll hope you'll check out:
Join our new Facebook group
Our new group: Insight Family, is private and only for current families with loved ones in our Day Center and Reconnections program. It will be monitored by our staff and will serve as a virtual way to connect with other caregivers and the staff at Insight.
We're posting activity ideas, along with hosting live activities here! We encourage you to check it out, and reach out to us if you need any help making the technology work.
Virtual Support Groups
We are offering support groups online:
Monday evenings from 7:30 to 9:00 pm
Wednesday mornings from 10:00 to 11:30 am
Each group will be limited to 8 individuals to allow everyone time for discussion. Sign up for a specific session on our event calendar, and you'll receive the log-in information.
Webinars
We are offering an education series around the Best Friends Approach to care. Upcoming programs include:
Using KNACK in Caregiving: Tuesday, March 24th at 1:00 pm
Life Story and Individual Activities: Thursday, March 26th at 1:00 pm
A Fresh Look at Communication: Tuesday, March 31st at 1:00 pm
Sign-up online for any session you want to attend, and the log-in information will be emailed to you.
New Next Week
Staff are currently working on ways to provide more live activities, programs, and conversation groups throughout the week. We'll keep you posted with more information, and we hope you can join us virtually!
As always, please don't hesitate to reach out to us with any questions or concerns. We are regularly monitoring the situation, and will keep you posted with any updates or changes as we have new information.

Seeing you virtually,
The Insight Family