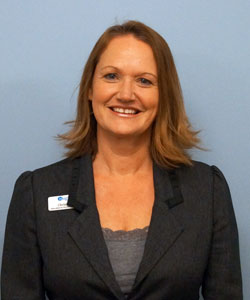 We are pleased to announce that Christi Clark will be assuming the role of Executive Director of Insight Memory Care Center! Having previously served as our Director of Education and Support, and most recently our Assistant Director, she brings a depth of understanding to the mission of Insight, along with exceptional service to participants and families, and a strong reputation within the community.

We are incredibly grateful to Joel Bednoski and his years of service to Insight, playing an integral role in bringing Insight to our wonderful location at Pender Drive. He is assisting in a smooth transition of duties this summer, and is happy to leave Insight in such capable hands. We are all looking forward to welcoming Christi into this new role!
If you have any questions, please don't hesitate to reach out to Christi directly at 703-204-4664 or christi.clark@insightmcc.org.
What's New at IMCC
"I feel blessed to have lived near IMCC so my husband could participate in such a caring, comprehensive program."