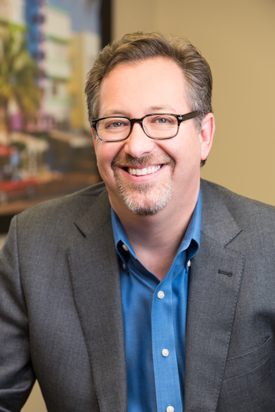 We hope you'll join us in extending a warm welcome to the newest member of the Insight family, Scot Marken! Scot started in May as our Chief Executive Officer. This is a new position for Insight Memory Care Center, and we are very excited to welcome him to our team. Scot brings more than two decades of experience of building and leading mission-driven organizations, having worked with several established healthcare non-profits to create new service models, develop partnerships, expand geographical footprints, and diversify revenue.
Insight's vision is a community where those affected by Alzheimer's disease can achieve the highest quality of life. Based on recent Alzheimer's Association data, we estimate that 71,500 individuals in Northern Virginia are living with some form of memory impairment, and this number is expected to increase by 27% to over 90,000 individuals by 2025 in our community alone.
As we work to meet this growing need, Insight has developed a strategic plan for 2025 that includes broadening our best practices and innovative dementia-specific care as well as scaling our geographic footprint. Using his expansive skillset, Scot will be actively working to build community partnerships and create connections with key stakeholders that will help Insight reach these strategic goals and serve more in need in the community.
Even as we work towards future growth, we are mindful that individuals today are in need of dementia services and supports. Christi Clark remains our Executive Director, working closely with our families to ensure that every participant continues to receive the quality care, support, and education that they expect and deserve from Insight on a daily basis. Using her vast experience and credentials in the long-term care field, Christi will continue to advance and expand our person-centered care best practices and develop unique and innovative programs to best serve our participants and families.
Our 35th Anniversary Celebration is Wednesday, June 5th from 4:00 to 6:00 pm. We will be taking a look back at where Insight has been and looking forward to an exciting future. We invite you to join us, to welcome Scot, and to celebrate a growing future for Insight!
What's New at IMCC
"I feel blessed to have lived near IMCC so my husband could participate in such a caring, comprehensive program."