Happy Adult Day Services Week!
Join us as we celebrate National Adult Day Services week from September 16th to 20th. We have fun spirit days planned, and the week culminates with our Pie in the Face Fundraiser! Follow along on Facebook, post your own spirit photos, and join us on Friday the 20th for a little pie-in-the-face fun.
Spirit Days
16  |  MONDAY: Team Jersey Day
Wear your favorite sports attire
17  |  TUESDAY: 80s Day
Wear your shoulder pads and 80s best
18  |  WEDNESDAY: World Culture Day
Wear something from your heritage - or that reminds you of home!
19  |  THURSDAY: Tea Party Day
Wear your tea party best or your finest hat
20  |  FRIDAY: Staff Appreciation Day
Dress like your favorite superhero!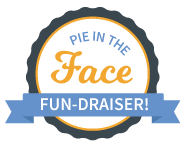 Pie in the Face Fundraiser
Friday, September 20th at 12:15
Make your donations during the week in the change jars throughout the center, or using the form below. For each $100 donated, that staff member will receive a pie in the face. Let the competition begin!
You are invited to come by Insight to see the fun in action, or take a look at our Facebook page for highlights!