Event Calendar
Thursday, March 15, 2018 12:30 pm - 2:00 pm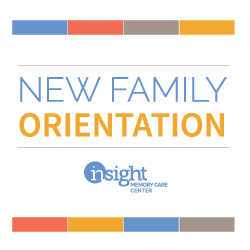 Location:
Insight Memory Care Center, 3953 Pender Drive, Suite 100, Fairfax, VA 22030
Description:
Are you thinking of having a loved one attend our day center? Or maybe you just started and want to learn more?

Join us at the orientation to learn more details about the Day Center program, and services that are available to you as the caregiver. The orientation will provide time to ask questions, meet Insight staff members as well as other Day Center families to help you get to know the program better. A light lunch will be provided!