Event Calendar
Connecting through Creativity
Wednesday, May 30, 2018 10:00 am - 11:30 am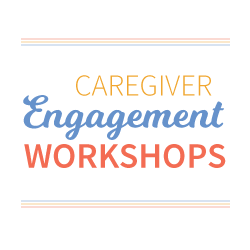 Location:
Linda and Lou Mazawey Education and Support Center 3953 Pender Drive, Suite 100, Fairfax, VA 22030
Description:
As dementia progresses, a person's ability to engage with others changes. Looking for creative ways to connect? Whether you're an artist or can barely draw a straight line, art therapy activities can be a great way to engage with your loved one.

In this workshop, we will practice using art materials to relax, be present, and connect with your loved one in a nonverbal way at home. Art therapy focuses on the process of art making more than on the art result. You do not need any art experience or skills to participate! Crista will explain how various materials and approaches to art making support expression and communication for individuals living with dementia.

This program is a part of our ongoing Engagement Workshop series. All sessions are FREE, and held quarterly on the fifth Wednesday of the month from 10:00 am to 11:30 am. Respite care may be available by request; please call to make arrangements.

Presenter:
Crista L. Kostenko, ATR-BC, LCPAT
Crista is an Art Therapist, Registered & Board Certified with the Art Therapy Credentials Board. Since earning her degree from George Washington University in 2008, she has worked with individuals and groups of all ages, various backgrounds, and challenges. She has facilitated weekly art therapy sessions with participants from Insight Memory Care Center since 2011.
This form stopped accepting submissions on May 30, 2018 10:00 am EDT.