Event Calendar
Tapping into the 5 Senses
Thursday, June 14, 2018 10:00 am - 11:00 am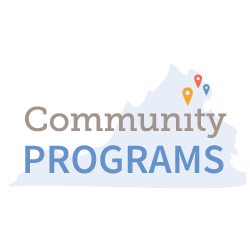 Location:
Unitarian Universalist Congregation of Fairfax, 2709 Hunter Mill Road, Oakton, VA 22124
Description:
As dementia progresses, a person's ability to engage with others changes. Though memory and communication abilities are impaired, the ability to connect through the senses remains strong. Join us for an interactive workshop for caregivers to better learn how to engage our loved ones by tapping into the five senses.

To RSVP, please contact the Shepherd Center of Oakton-Vienna at 703-281-0538.

Presenter:
Lindsey Vajpyei, Director of Education and Outreach
With many years of experience in the field of long term care, Lindsey has become increasingly passionate about quality dementia care from professionals, support and education for care partners, and assisting those with dementia to retain a sense of self and purpose throughout every stage of the disease. Prior to joining Insight Memory Care Center, Lindsey served as Programs & Services Manager at the Alzheimer's Association National Capital Area Chapter, presenting educational programs to the community, visiting support groups, establishing Memory Cafes, and meeting with community partners to provide support, resources, and education to those in need. She currently holds an Activity Director Certification, EssentiALZ Dementia Advanced Care certification, and a Master Trainer certification with the Best Friends Approach to Dementia Care.
Contact Information:
Shepherd's Center of Oakton-Vienna