Event Calendar
Music and Memory at the Silver Diner!
Wednesday, June 20, 2018 5:00 pm - 8:00 pm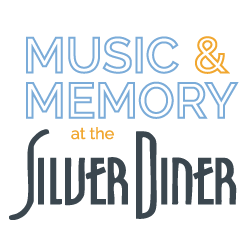 Location:
Merrifield Silver Diner, 8150 Porter Rd, Falls Church, VA 22042
Description:
Come eat!
Join us to support the Music & Memory program just by eating! The Silver Diner is donating a portion of the evening's proceeds which will all go towards Insight's Music & Memory program. In-kind donations at the event will help start the programs at Arden Courts Assisted Living and Woodbine Rehabilitation and Healthcare Center!

Donate
Donate new iPod shuffles or gently used iPods, and Apple Store or iTunes gift cards during the event. You can also sign up to volunteer with the program!

Learn More
Join us at Insight on June 27th from 1:00 to 3:00 pm to learn more about the Music and Memory program. Learn more about how to identify favorite artists, songs, and genres of music and how to set-up and tailor an individualized playlist. This class will be helpful for professional caregivers and family members to use the program at home.

RSVP to be entered in the iPod giveaway!