Event Calendar
Tuesday, July 17, 2018 11:30 am - 1:00 pm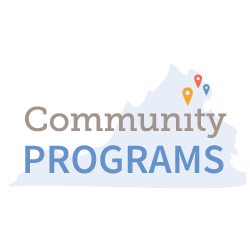 Location:
Jewish Community Center of Northern Virginia, 8900 Little River Turnpike, Fairfax, VA 22031
Description:
Learn the basics of dementia, including Alzheimer's disease and other dementias. While not everyone travels the same path, come and learn about the general stages to help you anticipate future changes.

Additionally, we will begin the presentation with a brief meditation session to set the mind and soothe the soul, and finish with a short talk about the benefit of essential oils.

Presenters:
Christi Clark, Assistant Director, Insight Memory Care Center
As a Certified Alzheimer's Disease and Dementia Care Trainer, Certified Dementia Practitioner, and a Certified Memory Impairment Specialist, Christi has dedicated the last 10 years working specifically with those with various forms of dementia, their caregivers, families and the community.

Petya Ivanova, Health & Wellness Manager, JCC
Petya is a certified Reiki Master and in training for Master Health & Wellness Coach. She teaches meditation, chakra balancing and crystal healing. She is versed in Essential Oils, and is also an aromatherapy advisor.
This form stopped accepting submissions on July 17, 2018 11:30 am EDT.