Event Calendar
Monday, August 13, 2018 10:30 am - 12:00 pm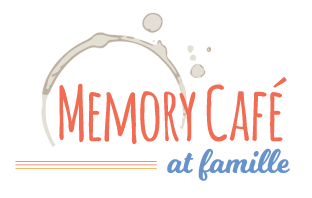 Location:
Famille Cafe, 700A West Broad Street, Falls Church, VA 22046
Description:
The Memory Café at Famille is a social and recreational gathering of individuals with memory loss and their caregivers, friends and family. Here, they can participate in an engaging activity while keeping the company of others who can relate without explanation, relax without feeling misunderstood, and share freely without fear of judgment. Join us for the summer introductory sessions!

The Memory Café is a collaborative effort of Famille, The Kensington Falls Church, Falls Church Arts and Insight Memory Care Center. Creative Expression Teaching Artists and Insight staff will lead all programs. Join us to for a cup of coffee and a creative project while meeting others for support, companionship and fun!

Contact Information:
Kitty Janney, Director of Community Outreach at The Kensington Falls Church