Event Calendar
Thursday, August 23, 2018 10:30 am - 12:00 pm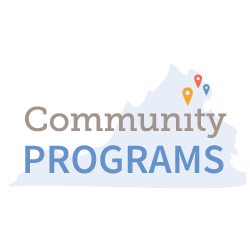 Location:
The Ashleigh at Landsdowne, 44124 Woodridge Pkwy, Leesburg, VA 20176
Description:
Learn more about age-related changes in memory and learning, along with healthy practices to keep your brain sharp! Learn what to expect, what's "normal," and when it's time to seek a doctor's input.

Lindsey Vajpeyi, Director of Education and Outreach at Insight, will be presenting this program at The Ashleigh at Landsdowne, in collaboration with Allegiance Aging Care Services.


To RSVP, please contact The Ashleigh at Landsdowne at 703-828-9600.

Presenter:
Lindsey Vajpyei, Director of Education and Outreach
With many years of experience in the field of long term care, Lindsey has become increasingly passionate about quality dementia care from professionals, support and education for care partners, and assisting those with dementia to retain a sense of self and purpose throughout every stage of the disease. Prior to joining Insight Memory Care Center, Lindsey served as Programs & Services Manager at the Alzheimer's Association National Capital Area Chapter, presenting educational programs to the community, visiting support groups, establishing Memory Cafes, and meeting with community partners to provide support, resources, and education to those in need. She currently holds an Activity Director Certification, EssentiALZ Dementia Advanced Care certification, and a Master Trainer certification with the Best Friends Approach to Dementia Care.
Contact Information:
The Ashleigh at Landsdowne