Event Calendar
Taking Care of Yourself: Tips to Survive Caregiving!
Saturday, August 25, 2018 10:00 am - 11:30 am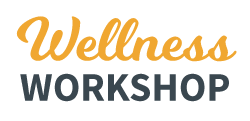 Location:
Linda and Lou Mazawey Education and Support Center 3953 Pender Drive, Suite 100, Fairfax, VA 22030
Description:
A caregiver's needs are always at the bottom of the list, but it's crucial to take care of yourself to be able to take care of your loved one!

Join us for this Wellness Workshop to learn more about the impact of caregiving, while also developing strategies for self-care, ways to deal with stress and how to maintain a healthy lifestyle. Additionally, we will be discussing tips for keeping your loved one active, engaged, and finding support at home – for both of you!

This program is a part of our ongoing Wellness Workshop series, for caregivers to focus on their own health and well-being. All sessions are FREE, and offered quarterly on Saturdays.

Presenter:
Lindsey Vajpeyi, Director of Education and Outreach
With many years of experience in the field of long term care, Lindsey has become increasingly passionate about quality dementia care from professionals, support and education for care partners, and assisting those with dementia to retain a sense of self and purpose throughout every stage of the disease. She currently holds an Activity Director Certification, EssentiALZ Dementia Advanced Care certification, and a Master Trainer certification with the Best Friends Approach to Dementia Care.

This form stopped accepting submissions on August 25, 2018 9:30 am EDT.