Event Calendar
Mind the Memory Golf Classic & Bazaar
Sunday, October 14, 2018 8:30 am - 1:00 pm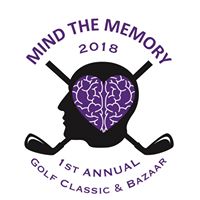 Location:
Virginia Golf Center, 5801 Clifton Road, Clifton, VA 20124
Description:
Mind the Memory Golf Classic & Bazaar is a family friendly 9-hole, par 3, golf tournament and bazaar to benefit Alzheimer's and Dementia research, along with support for education and care programs in Fairfax County, VA.

Join us for a fun morning of golf and activities. Golfers of all ages and skill-sets are welcome! This is a friendly competition with prizes awarded in various categories. We are accepting entries for singles and groups of up to 6 golfers. The format will be scramble, where each player will have an opportunity to hit and the team plays the best lie closest to the hole. Golfers will be paired with their team on the day of the event. You'll also have time to visit our fabulous vendors, and shop for clothing, jewelry, gifts, and more!

Proceeds from the event go to help Insight Memory Care Center and Johns Hopkins University School of Medicine - Alzheimer's Disease Research Center.

To register, please complete the Registration Form below, or visit our Facebook page at facebook.com/MindtheMemory.

A Note from the Organizer: Pam Martin
Like so many other families that have been affected by this terrible disease, so have we. It is though our personal experiences that we feel the need to raise awareness and funds to help educate about the disease and fight through better research in hopes that one day doctors will cure Alzheimer's and Dementia.