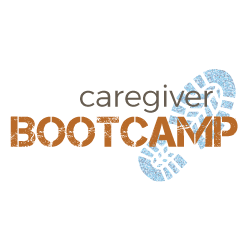 Join IMCC for a special day-long training event covering many essential caregiving topics!
We know it can be hard as a busy caregiver to find all the information you need to best care for your loved one with dementia. Insight offers the Caregiver Bootcamp to help you learn more about essential caregiving topics, all in one place! Come and learn from experts in their fields and gain knowledge on the basics you need to know as a caregiver.
A continental breakfast and lunch will be provided free of charge! Thanks to Old Dominion Home Care and Potomac Place Assisted Living and Memory Care for sponsoring our meals.
Schedule:
9:30–10:00 | Registration & Breakfast
10:00–11:30 | Dementia 101 & Clinical Trials
Melanie Chadwick, RN, MS, GNP, Georgetown Memory Disorders Program
While not everyone travels the same path, come and learn about the general stages to help you anticipate future changes. Learn the basics of dementia, along with current research and clinical trials available.
11:45–12:30 | Understanding Veterans Benefits
Ivy Roybal, MBA, Army Veteran, VITAS Healthcare
Wondering if you qualify for Veteran's benefits or not sure where to get started? Learn to navigate the VA's system of paperwork and calls to get the services you need.
12:30–1:15 | Lunch
1:15–2:15 | Practical Tools for Caregivers
Dr. Melanie Rochon Bush, DHSc, PT, NHA, Fairfax Rehab
Make each day more successful! Learn useful techniques for hands-on caregiving, home safety, and injury prevention.
2:15–3:00 | A Person-Centered Approach
Katelyn Sloan, Director of Recreation, Insight Memory Care Center
We know "person-centered" activities can keep your loved one engaged, but how do you actually do it? Learn the basics of person-centered care and how you can incorporate this into everyday life.
Upcoming Events
"Just hearing the name IMCC makes me smile."