Event Calendar
Diagnosis Dementia: Now What?
Monday, August 19, 2019 1:00 pm - 2:00 pm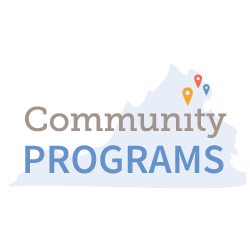 Location:
Aurora Hills 55+ Senior Center, 735 S. 18th St., Arlington, VA 22202
Description:
It can be quite a shock - or a sense of relief! - once the diagnosis has been given. This discussion will help you start planning for the future, while also adjusting to a new life with someone who has dementia.

Lindsey Vajpeyi, Director of Education and Outreach, will be presenting this program at Aurora Hills Senior Center. Please call 703-228-5722 to RSVP.

Presenter:
Lindsey Vajpyei, Director of Education and Outreach
Lindsey has dedicated her career to working with older adults who live with dementia and their caregivers. She enjoyed her time as an activity director in long-term care for nearly a decade, and she also served as Programs & Services Manager for the Alzheimer's Association. She currently holds an Activity Director Certification with specialization in Memory Care, essentiALZ Dementia Advanced Care certification, and a Master Trainer certification with the Best Friends Approach to Dementia Care. Lindsey is passionate about quality dementia care from professionals, support and education for care partners, and assisting those with dementia to retain a sense of self and purpose throughout every stage of the disease.
Contact Information:
Aurora Hills Senior Center