Are They Doing That on Purpose?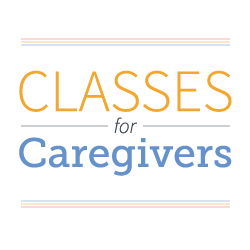 For those with cognitive impairments, sometimes the only form of communication provided is through behavior, both positive and negative. Come and learn strategies for understanding and responding to difficult behaviors.
This program is a part of our ongoing Classes for Caregivers series. All sessions are FREE, and held the third Wednesday of each month from 1:00 to 3:00 pm. Respite care may be available by request; please notify us when registering to confirm availability.
Presenter:
Maureen Charlton, Sunrise at Silas Burke House
Maureen is currently the Reminiscence Coordinator at Sunrise at Silas Burke House. She has previously worked for the Alzheimer's Association in various roles, including helpline support, providing family consultations, developing professional training and facilitating support groups. Her favorite part of her job is getting to know and spending time with the residents and families!
Upcoming Events
"Just hearing the name IMCC makes me smile."