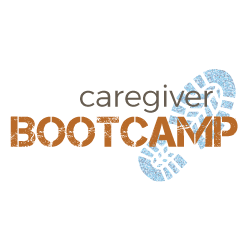 Join IMCC for a special day-long training event covering many essential caregiving topics!
We know it can be hard as a busy caregiver to find all the information you need to best care for your loved one with dementia. Insight offers the Caregiver Bootcamp to help you learn more about essential caregiving topics, all in one place! Come and learn from experts in their fields and gain knowledge on the basics you need to know as a caregiver.
A continental breakfast and lunch will be provided free of charge! Thanks to Arden Courts of Annandale and Fair Oaks, and Dementia Care Connections for sponsoring our breakfast and lunch.
Schedule:
9:30 am – 10:00 am | Registration & Breakfast
10:00 am – 11:30 am | Dementia Overview & Research
Dr. James Bicksel, INOVA Memory Center, Re:Cognition Health
Learn how to distinguish the different types of dementia and gain and understanding of the typical behaviors associated with the disease. Dr. Bicksel will also provide current updates on diagnosis and research.
11:45am – 12:45 pm | Financial Planning
Tom West, Signature Estate & Investment Advisors
The costs of long term care giving can be enormous, and are typically borne by families. Learn appropriate methods to evaluate your situation and decide among financial options how to pay for care and preserve quality of life for the whole family.
12:45 pm – 1:30 pm | Lunch
1:30 pm – 2:30 pm | When Talking Isn't Working
Toni Reinhart, Dementia Friendly America - Herndon, Comfort Keepers
Communication often becomes difficult as you struggle to meet the changing needs of your loved one. Learn some communication skills that can help ease the frustration and lead to successful interactions.
2:30 pm – 3:30 pm | Community Resources
Carrie Brill, Fairfax Area Agency on Aging
You are not alone! A multitude of services are available right here in our area. Learn more about what's available and who to call for help.
Resources
"I like the people, the programs, the support, the knowledge I gained as caregiver. That my wife flourished (and was improving, I thought) while she participated."