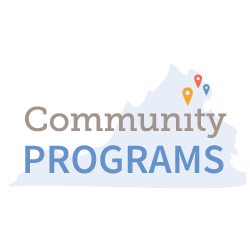 Learn the basics of dementia, including Alzheimer's disease and other dementias. While not everyone travels the same path, come and learn about the general stages to help you anticipate future changes.
This program is a part of the Caregiver Essentials Education Series at St. Mary of Sorrows. These programs are co-hosted by Insight Memory Care Center, Independent You Senior Services, St. Mary of Sorrows Catholic Church, and St. Leo the Great Catholic Church. Classes will be held from 1:00 to 2:00 pm, with a light lunch served beforehand at 12:30 pm in Farrell Hall. There is no cost for the lunch or program; an RSVP is greatly appreciated.
Presenter:
Lindsey Vajpyei, Director of Education and Outreach
Lindsey has dedicated her career to working with older adults who live with dementia and their caregivers. She enjoyed her time as an activity director in long-term care for nearly a decade, and she also served as Programs & Services Manager for the Alzheimer's Association. She currently holds an Activity Director Certification with specialization in Memory Care, essentiALZ Dementia Advanced Care certification, and a Master Trainer certification with the Best Friends Approach to Dementia Care. Lindsey is passionate about quality dementia care from professionals, support and education for care partners, and assisting those with dementia to retain a sense of self and purpose throughout every stage of the disease.
Resources
"I like the people, the programs, the support, the knowledge I gained as caregiver. That my wife flourished (and was improving, I thought) while she participated."