Hospitalization Happens: Be Prepared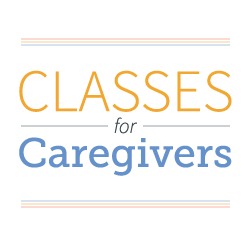 A trip to the hospital for a person with dementia can be stressful for both parties. Join us to discuss ways you can relieve some of this stress by preparing for both unexpected and planned hospital visits.
This class will be held virtually. Log-in information will be sent to registrants prior to the class. This program is a part of our ongoing Classes for Caregivers series. All sessions are FREE, and held the third Wednesday of each month from 1:00 to 3:00 pm.
Presenter
Megan Descutner, MSN, RN, CMC, CDP
Megan Descutner is a certified care manager whose 30 year nursing career has spanned rehabilitation, home health, long term care, mental health, and community and government relations. She has a masters degree in nursing and has worked with individuals and families from birth through end of life. She is actively involved in community education to improve care for vulnerable, disabled, and elderly individuals providing knowledge and tools to make a difference.
Resources
"I like the people, the programs, the support, the knowledge I gained as caregiver. That my wife flourished (and was improving, I thought) while she participated."