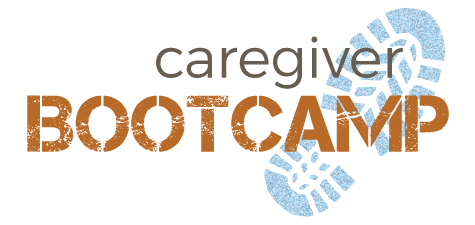 Join IMCC for a free, special morning training event covering many essential caregiving topics!
We know it can be hard as a busy caregiver to find all the information you need to best care for your loved one with dementia. Insight offers the Caregiver Bootcamp to help you learn more about essential caregiving topics, all in one place! Come and learn from experts in their fields and gain knowledge on the basics you need to know as a caregiver.
9:15-9:30 | WELCOME & INTRODUCTIONS
9:30-10:30 | BASIC TRAINING: DEMENTIA OVERVIEW
Dr. James Bicksel, board certified in Neurology and Clinical Neurophysiology, certified in Behavioral Neurology and Neuropsychiatry,
Capital Neurology Services
While not everyone travels the same path, come and learn about the general stages of dementia to help you anticipate future changes. Learn the basics, and bring your questions to be answered by a board
certified neurologist.
10:35-11:30 | FINANCIAL CONSIDERATIONS FOR CARE
Arvette M. Reid, Marketing and Outreach Director, Signature Estate & Investment Advisors
The financial costs of long term care and long term caregiving can seem insurmountable. Explore some of your options for this important aspect of caregiving.
11:35-12:30 | HOW TO STAY CONNECTED THROUGHOUT THE DEMENTIA JOURNEY
Liz Pomerleau, BCCI, ACPE Associate Educator, Director of Clinical Pastoral Education, Goodwin House Incorporated
Each stage of Alzheimer's dementia has its own challenges, and one of those challenges is finding new ways to feel connected with your loved one as your relationship changes. We will focus on strategies for staying connected in relationship with your loved one, even as their personalities and needs shift with the disease.
Many thanks to Brightview Great Falls Assisted Living/Brightview Woodburn Senior Living and Let's Connect, LLC for sponsoring this event!
Resources
"I like the people, the programs, the support, the knowledge I gained as caregiver. That my wife flourished (and was improving, I thought) while she participated."