Education Library
About Alzheimer's & Dementia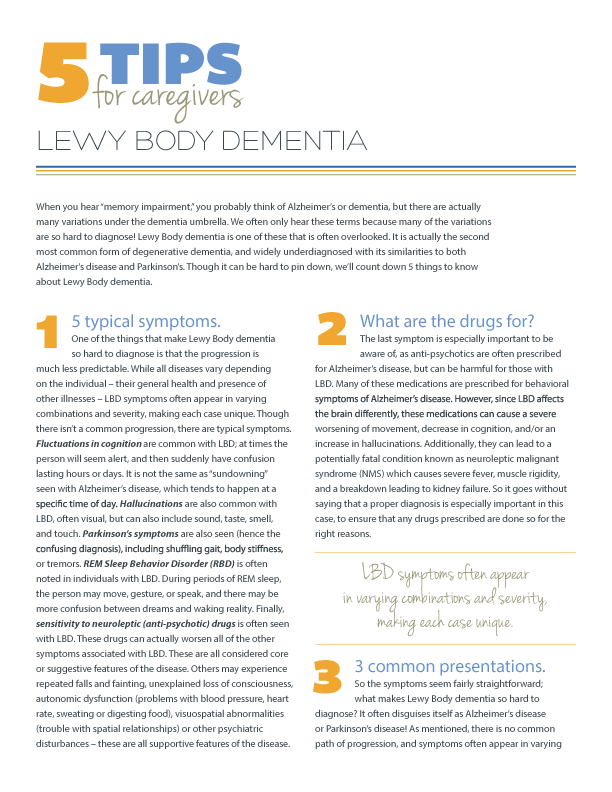 Lewy Dementia is actually the second most common form of degenerative dementia, and widely underdiagnosed. Learn more about what makes it unique.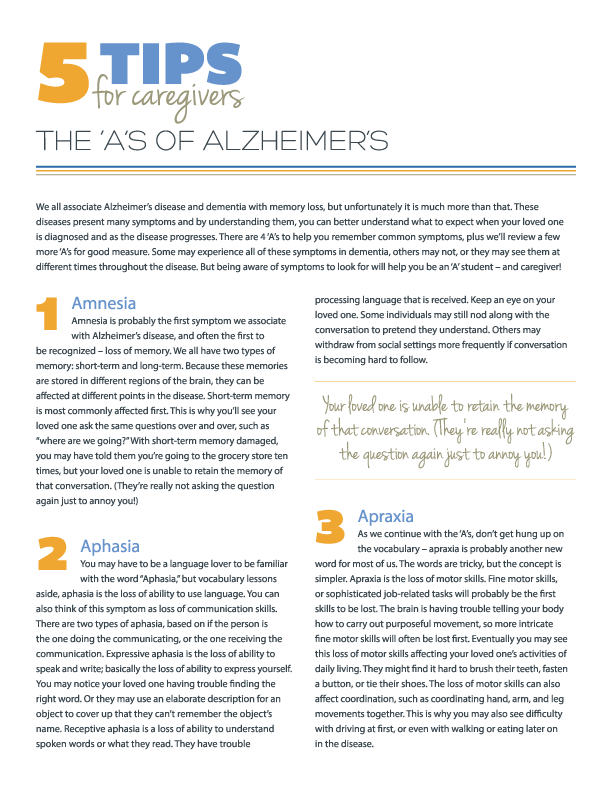 Dementia can present many symptoms. Being aware of symptoms to look for will help you be an 'A' student – and caregiver!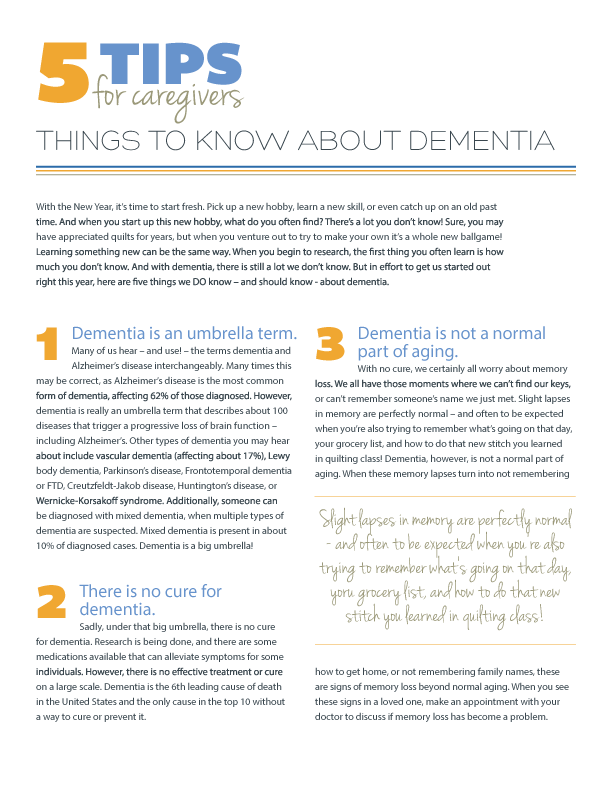 There is still a lot we don't know about dementia. But here are a few things we DO know – and should know - about dementia.