Education Library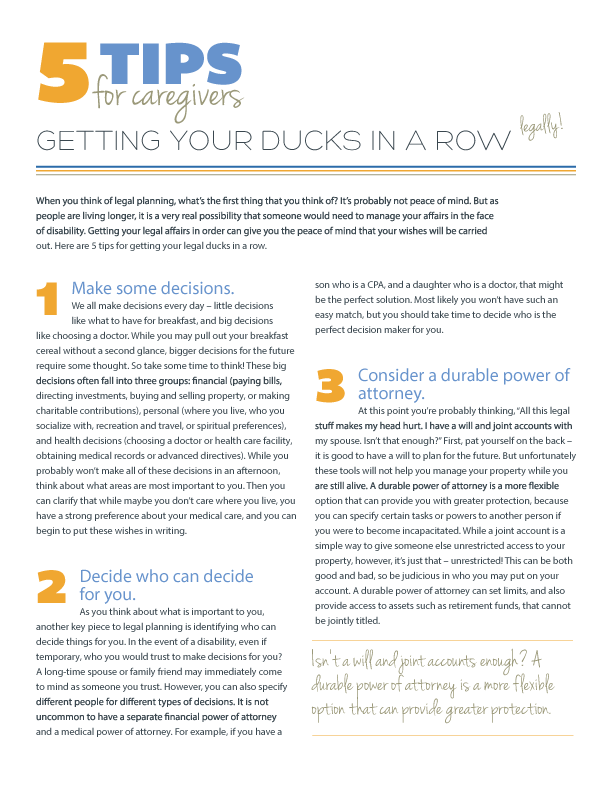 Getting your legal affairs in order can give you the peace of mind that your wishes will be carried out. Here are 5 tips for getting your legal ducks in a row.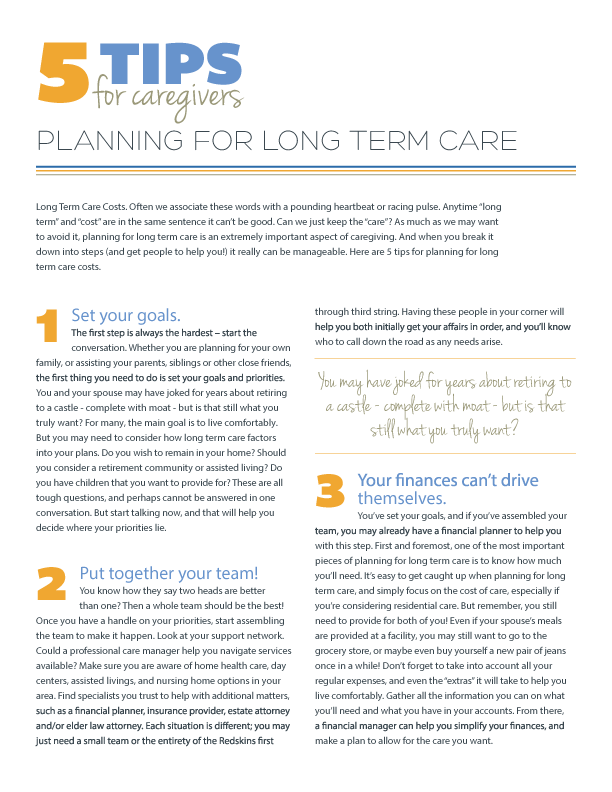 Planning for long term care is an extremely important aspect of caregiving. And when you break it down into steps, it really can be manageable!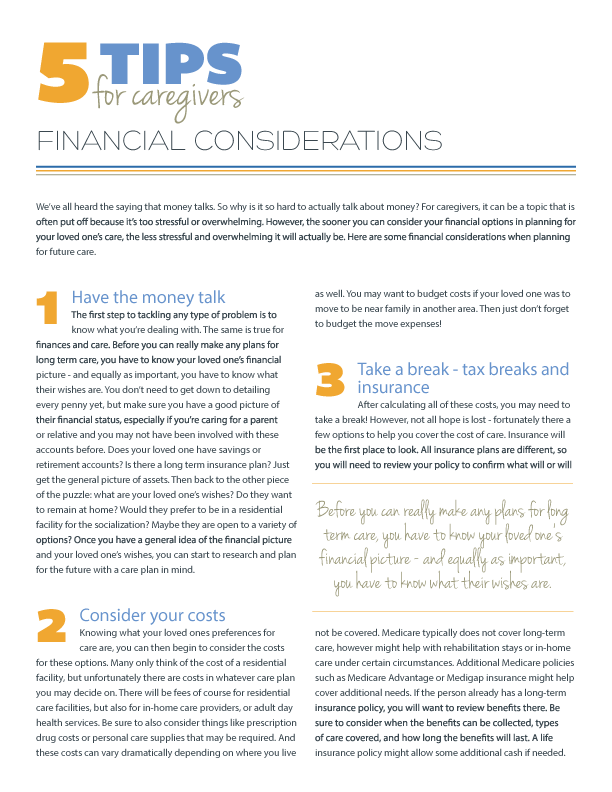 The sooner you can consider your financial options in planning for your loved one's care, the less stressful and overwhelming it will actually be.