About Insight Memory Care Center
---
Insight Memory Care Center is a nonprofit providing quality memory and cognitive care for families living with dementia. We do this through specialized day programs for individuals living with memory and cognitive impairments, support for care partners and families, and education and engagement opportunities for the wider community. A nonprofit organization serving Northern Virginia since 1984, Insight offers a spectrum of holistic care, with a vision of a community where those living with cognitive impairment can achieve the highest quality of life.
Insight offers quality day programs for individuals in all stages of dementia. For those with Mild Cognitive Impairment (MCI) or early memory loss, Insight's early stage programs promote brain health, while creating connection with peers in a supportive environment. Our signature program, the Adult Day Health Center, provides a safe, engaging, and therapeutic environment for individuals with mild to late-stage memory impairment. It is the only dementia specific day center in the DC metro area and still the only adult day health center in Northern Virginia with programs for people in the later stages of dementia.
As families are also impacted, Insight offers support programs specifically for care partners to reduce stress, plan for the future, and build a network of support that provides practical solutions to caregiving challenges. Our innovative education programs and virtual resources help care partners remain confident and effective in their roles and increase awareness and understanding of the disease in the community.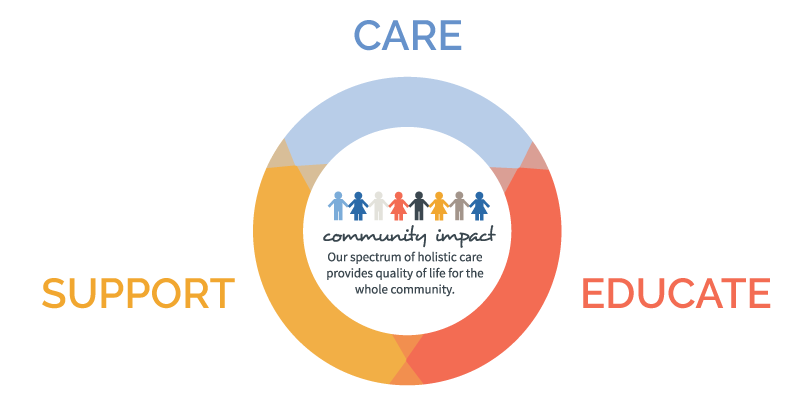 Mission
Our mission is to provide specialized care, support, and education for individuals in all stages of memory or cognitive impairment, their care partners, and the community.
Vision
Our vision is a community where those living with memory or cognitive impairment and their care partners can achieve the highest quality of life.
Values
Care | Connection | Creativity
We value person centered care
Everyone is a person first. We strive for the highest quality of life for each individual we serve. We focus on individuals' strengths rather than their limitations and meet them where they are in their journey. We want to provide compassionate care and support to every participant, care partner, and family member in the Insight community.
We value building connection
Teamwork is essential. We strive to build quality relationships between team members, participants, and care partners. We look to create connection in our larger community, adding value where we can and sharing resources to those in need. We are stronger when we invite everyone into our family, regardless of cognitive ability or background. We are committed to promoting diversity, equity, and inclusion in all our programs. Anyone is welcome in the Insight family.
We value creativity in all we do
Everyone's journey is unique. There is always room to grow, innovate, and provide creative solutions along the way. We strive to remain at the forefront of current research and best practices in memory care. We will actively listen to feedback to provide excellent programs and services that meet the ever-changing needs of our community. We value excellence in our staff and the importance of continuing education to enhance our knowledge and abilities.
About Us
"I love IMCC because everyone needs to be taken care of."