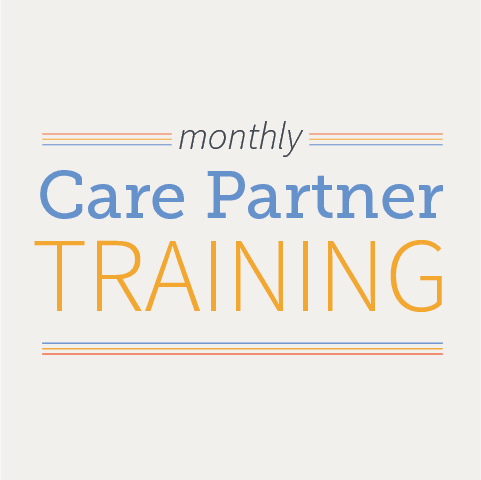 2022 Care Partner Training Classes
New Year, New Classes! Our long-standing caregiver classes have a great line-up for 2022. All sessions are free, and open to anyone interested in learning more about caring for a loved one living with dementia. Speakers include the experts at Insight, along with community professionals who can share additional expertise. We hope you'll mark your calendars to join us for any or all of this year's classes.
Classes are currently being held virtually. Register online, and you'll be emailed log-in information to join. Webinars are typically recorded and will be available in our webinar library following the live sessions.
Here is the full schedule:
January 12: Refreshment for the Caregiver's Spirit
February 9: Normal Aging versus Dementia
March 9: The Dementias - Research Update
April 13: You Can't Do This Alone - Building a Care Team
May 11: Getting Your Ducks in a Row - Legal Planning
June 8: Adjusting to Communication and Behavior Changes
July 13: Tips for Daily Living Success at Home
August 10: The Art of Activities and Engagement
September 14: Caregiver's Guide to Understanding Care Options
October 12: How Will We Pay for Care - Financial Considerations
November 9: Understanding Hospice and Palliative Care
December 14: Caregiving - An Emotional Rollercoaster
Want to join? Register today!

Questions about any of our classes? Contact Shruti Goel at shruti.goel@insightmcc.org or 703-204-4664 x133.
If you'd like to print this list or share with a friend, you can download the full 2022 Care Partner Training flyer!
Blog
"I like that IMCC focuses on dementia-related problems and provides a focal point for families to network and socially interact in coping with dementia. It provides a community that helps us in our struggle."