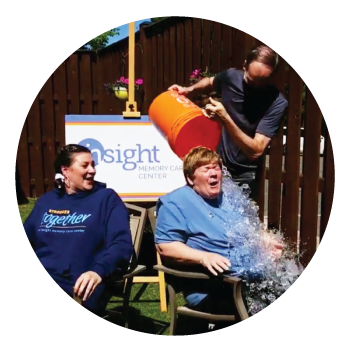 5 Easy Ways You Can Help
Every little bit helps. Your small actions - like sharing a Facebook event - join with other's actions - signing up for Amazon Smile - can add up to something big! Here are a few easy ways you can help.
1. Make a Donation
Your gift, no matter the size, makes a big difference in the lives of our families.
2. Designate Insight
Bring in needed funds for Insight, without opening your wallet!
3. Share and Be Social
4. Donate Items
5. Volunteer Your Time
Why get involved? Learn more about what Insight's been up to and where we're going in our 2020-2021 Annual Report.
Blog
"I like that IMCC focuses on dementia-related problems and provides a focal point for families to network and socially interact in coping with dementia. It provides a community that helps us in our struggle."