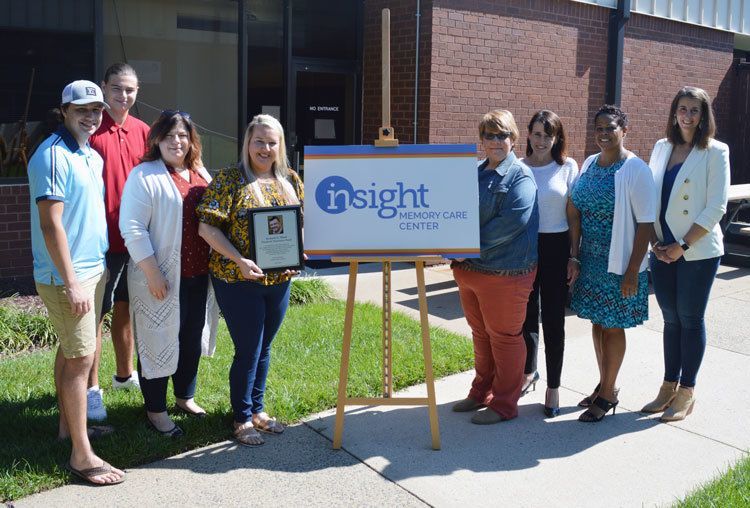 Kenneth G. Wood Financial Assistance Fund
Insight is proud to share that our Financial Assistance Fund has been renamed the Kenneth G. Wood Financial Assistance Fund. It is in memory of and appreciation of Ken Wood's dedication to our mission, and for his service on the board from July 2017 to June 2020. Ken will forever be a part of the Insight family.
On September 3, 2021, we honored Ken in a small outdoor ceremony with his family. He is greatly missed, and we will continue to honor his memory every day through our work caring for people with dementia and their families, by modeling the compassion and dedication he demonstrated throughout his life.
As his plaque in our center reads, "A life well lived. A legacy like no other."
Blog
"I like that IMCC focuses on dementia-related problems and provides a focal point for families to network and socially interact in coping with dementia. It provides a community that helps us in our struggle."