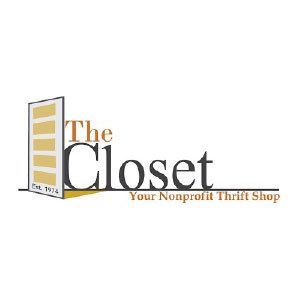 Thank You to The Closet
Insight is a nonprofit organization that relies on community support to fund our programs and services. This includes individual donors, corporate gifts, and grants to name a few. Insight recently received approval from Board of Directors of The Closet of the Greater Herndon Area to receive a $3,000 grant.
The Closet of the Greater Herndon Area is a faith-based volunteer-driven organization impacting lives through its non-profit thrift shop. The Closet is a nonprofit thrift store located in Herndon, Va. They were founded in 1974 by several faith-based congregations; today they have more than 20 churches, synagogues, and other faith groups participating. Their core mission is to offer the shopping public good quality used clothing, household articles and other items at very affordable prices.
The Closet of the Greater Herndon Area seeks to distribute its surplus revenue to charitable organizations that assist residents of the Greater Herndon Area in facing the economic and social challenges inherent in living in Northern Virginia.
To learn more about The Closet of the Greater Herndon Area, visit their website at: http://theclosetofgreaterherndon.org/
LOCATION:
845 Station Street
Herndon, VA 20170
DONATE:
Mon-Wed & Fri-Sat, 8:00AM – 12:00PM. Donations are not accepted on Thursdays.
SHOP:
Monday thru Saturday: 10:00AM – 5:00PM plus Monday & Thursday: 5:00PM – 8:00 PM
Blog
"I like that IMCC focuses on dementia-related problems and provides a focal point for families to network and socially interact in coping with dementia. It provides a community that helps us in our struggle."