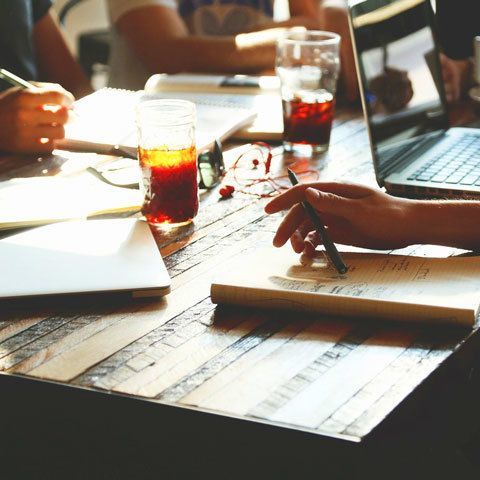 Why is Research Important for Caregivers?
As an Alzheimer's Disease and Related Dementias (ADRD) family caregiver, you are one of more than 16 million people providing care for family and friends living at home with Alzheimer's disease and related dementias. The many hours of care that you provide are immensely important and may at times feel underappreciated. Research on ADRD caregivers is surprisingly sparse despite efforts to identify and alleviate caregiver stress.
The gerontological research team at George Mason University is committed to improving the lives of people living with ADRD and their caregivers. To that end, your participation in our studies help provide critical information about your lived experiences!
A current study that we are in recruitment for is called "Examining the Effects of Collaborative Care Planning." One of the many challenges of ADRD is management of the day-to-day activities for the person living with dementia and their family caregivers. A better understanding of how family caregivers may benefit from a collaborative care approach will help design and implement future interventions to better manage care at home.
Who Can Participate?
We are looking for caregivers and individuals living with mild cognitive impairment (MCI) or early-to-moderate stage dementias.
What is Involved?
The research team will ask for your participation in three interviews, approximately 30 minutes long. These will be scheduled at your convenience on Zoom, by telephone, or in-person. Care teams (caregiver and individual living with dementia) will receive $75 in gift cards for full participation in the study.
Interested?
Complete this survey (https://chhs.co1.qualtrics.com/jfe/form/SV_3jYaTJL5mD1B1Jk) if you would like to participate or want more information. You may also contact Dr. Emily Ihara at eihara@gmu.edu or 703-993-2023.
Author
Emily S. Ihara, M.S.W., Ph.D., F.G.S.A., Chair & Associate Professor, Department of Social Work, College of Health & Human Services, George Mason University
Blog
"I like that IMCC focuses on dementia-related problems and provides a focal point for families to network and socially interact in coping with dementia. It provides a community that helps us in our struggle."