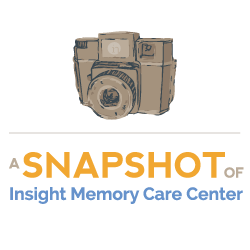 You are invited to IMCC's Snapshot, an overview and tour, to see firsthand the work we are doing. Coffee and pastries are provided.
You will meet the Executive Director, Joel, and hear about our unique approaches and the innovative practices that IMCC provides to individuals with memory impairment and their caregivers.
Upcoming Events
"Just hearing the name IMCC makes me smile."