Event Calendar
Movement & Meditation: An Interactive Workshop
Saturday, June 9, 2018 1:00 pm - 2:30 pm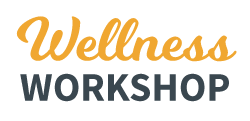 Location:
Linda and Lou Mazawey Education and Support Center 3953 Pender Drive, Suite 100, Fairfax, VA 22030
Description:
As a busy caregiver, it's easy to neglect your own health. Join us for an interactive class to learn simple stretches and yoga techniques that can help you relax and de-stress during your day!

Lengthen and limber your body while lightening the load on your mind! With the instruction of Cynthia, we will explore and experience effective methods of releasing stiffness in the shoulders, back, and neck. Simple yoga asanas and isolated stretches will help to increase overall circulation. We will learn some relaxing breathing techniques, and conclude with mindful meditation focused on freeing the "heavy loads" on the mind.

This program is a part of our ongoing Wellness Workshop series, for caregivers to focus on their own health and well-being. All sessions are FREE, and offered quarterly on Saturdays.

Presenter:
Cynthia Bialek, RYT500
Cynthia has been in the fitness industry for over 30 years. She focuses most of her attention towards the practice of yoga and has been teaching yoga classes weekly for many years. She is a certified personal trainer, aquatic exercise specialist and the founder of the trademarked program Yoga Afloat®. Cynthia is also the producer and host of the cable TV show "Yoga with Cynthia" that can be viewed on Channel 10 in Fairfax and Channel 28 in the Reston/Herndon communities.

This form stopped accepting submissions on June 9, 2018 9:30 am EDT.