Event Calendar
Untangling Grief: Dealing with Loss at the Holidays
Saturday, December 8, 2018 10:00 am - 11:30 am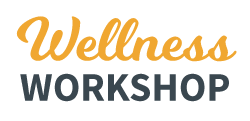 Location:
Linda and Lou Mazawey Education and Support Center 3953 Pender Drive, Suite 100, Fairfax, VA 22030
Description:
We all know that the holiday season can be a magical time of year, full of wonderful memories and new traditions. However, for caregivers, it can sometimes feel like a season of great difficulty and loss.

Join us for this Wellness Workshop to find support in dealing with losses at the holidays - whether it be the loss of a loved one, or the loss of abilities for a loved one with memory impairment. We will untangle feelings of ambiguous loss, anticipatory grief, and the grief triggered by the holidays, while learning practical coping strategies for managing this combined grief.

This program is a part of our ongoing Wellness Workshop series, for caregivers to focus on their own health and well-being. All sessions are FREE, and offered quarterly on Saturdays.

Presenter:
Dianne Henry-Leggette, LCSW
Dianne Henry-Leggette is a grief counselor with Capital Caring. She has over 23 years of experience in the field of hospice care and bereavement counseling.

This form stopped accepting submissions on December 8, 2018 9:30 am EST.