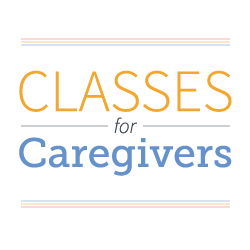 Communication, both expressive and receptive, often becomes difficult as you struggle to meet the needs of your loved one. Learn some communication skills that can help ease the frustration and lead to successful interactions.
This program is a part of our ongoing Classes for Caregivers series. All sessions are FREE, and held the third Wednesday of each month from 1:00 to 3:00 pm. Respite care may be available by request; please notify us when registering to confirm availability.
Presenter:
Nicole McMonigle Knight, Dementia Care Connections
As a former family caregiver, Nicole founded Dementia Care Connections to offer support services to family caregivers and health professionals by providing education, consultations, activity visits, options for care and resources needed to improve and maintain the quality of life for individuals living with dementia. She has over 18 years experience working in healthcare, including 8 years directly in Dementia Care in memory care communities throughout the metro area.
Upcoming Events
"Just hearing the name IMCC makes me smile."