Event Calendar
Positive Approach to Care Basic Skills Training
Wednesday, July 31, 2019 9:00 am - 12:00 pm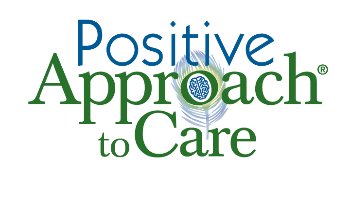 Location:
Mazawey Education and Support Center, 3955 Pender Drive, Suite 100, Fairfax, VA 22030
Description:
Join us for an introduction to Positive Approach® philosophy and care partnering techniques that change the way people think about and care for people living with dementia. Most education models teach the WHAT of dementia including mostly facts and information. PAC takes it a step further and teaches the HOW to care for a person living with a changing brain.

This 3 hour basic skills training workshop is $75 per person, and includes a certificate from Positive Approach to Care, LLC signed by Teepa Snow.

Workshop objectives:

Discuss common brain changes


Change habits as a result of understanding changes in a person living with dementia


Compare and contrast cues that people living with dementia provide to others, indicating the most common unmet needs leading to to distress or challenging behaviors


Discuss the rationale for the Positive Physical Approach (PPA™) process


Demonstrate PPA™ in simulated situations, with coaching support


Discuss purpose and value of using Hand-Under-Hand™ (HUH™) technique with people living with dementia


Demonstrate H-U-H™ technique in simulated situations, with support



Presenter:
Toni Reinhart, Director of Dementia Friendly America – Herndon, and previous owner of Comfort Keepers in-home care, has over 18 years of in-home care and dementia care experience. She is a Certified Dementia Practitioner, a Positive Approach to Care™ certified trainer, and a recipient of Insight Memory Care's Excellence in Memory Care Award. Toni currently owns and runs Positive Dementia Care Training, LLC and has helped hundreds of people learn to understand and communicate with their loved ones with dementia through her informative, interactive workshops and her work with DFA Herndon.
This form stopped accepting submissions on July 31, 2019 9:00 am EDT.