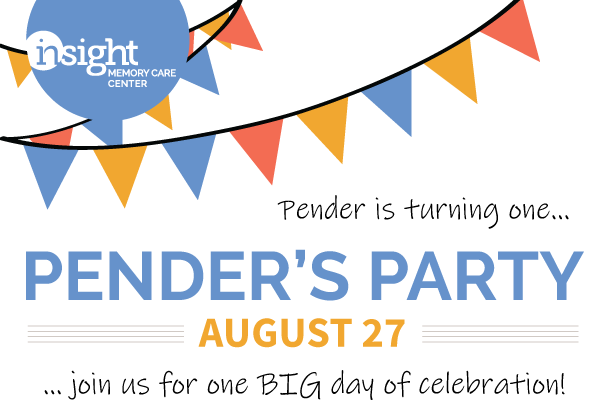 Join us on August 27th for a big day of celebration as Pender turns one! All are welcome to stop by for any or all of the activities!
7:30 - 10:00 Pastries with Pender
Stop in for some coffee and a sweet treat from Chantel's Bakery in the morning!
12:00 - 1:00 Puppy Playtime!
Our friends from PALS will be stopping by for a fun doggie playdate!
3:30 - 5:00 Popsicles with Pender
Come cool off & relax with popsicles on the patio, and a little coloring fun!
Want to bring Pender a birthday gift?
You can support Pender, and our pet therapy program at Insight! A small gift of even $10 can buy Pender a few treats for good behavior or a new toy to work off some energy. A larger donation can support his therapy training program or vet visits to make sure he's healthy and happy! Check out Pender's wishlist.
Upcoming Events
"Just hearing the name IMCC makes me smile."