Activities of Daily Living Success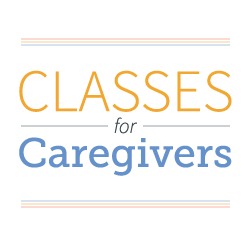 Some days, even the simplest tasks can seem like a struggle. As your loved one's abilities change, you must continually adapt in your caregiving role. It can be difficult to always provide the best care!
Join us for Activities of Daily Living Success to learn how to make each day more successful for you as a caregiver and for your loved one! Learn tips and tricks for providing hands-on care for eating, dressing, bathing, hygiene and toileting.
This program is a part of our ongoing Classes for Caregivers series. All sessions are FREE, and held the third Wednesday of each month from 1:00 to 3:00 pm. Respite care may be available by request; please notify us when registering to confirm availability.
Presenter:
Erwin Cheng, PT, CEO Pro Healthcare Servicing, LLC
Erwin has eighteen years of geriatric home healthcare experience, including over 10 years in assisted living communities and clinic settings. He has extensive training and education in geriatric OT and dementia care.
Upcoming Events
"Just hearing the name IMCC makes me smile."