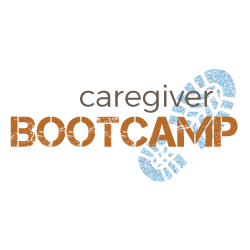 Join IMCC for a special day-long training event covering many essential caregiving topics!
We know it can be hard as a busy caregiver to find all the information you need to best care for your loved one with dementia. Insight offers the Caregiver Bootcamp to help you learn more about essential caregiving topics, all in one place! Come and learn from experts in their fields and gain knowledge on the basics you need to know as a caregiver.
A continental breakfast and lunch will be provided free of charge! Thanks to Great Falls Assisted Living and Right at Home for sponsoring our meals. Need respite? Great Falls Assisted Living is providing a Caregiver Rest Day. Please contact 703-421-0690 or greatfalls@greatfallsassistedliving.com.
Schedule:
9:30–10:00 | Registration & Breakfast
10:00–11:15 | Dementia Overview & Research
James Bicksel, MD, Capital Neurology Services
While not everyone travels the same path, come and learn about the general stages to help you anticipate future changes. Learn the basics of dementia, along with what current research is underway.
11:30–12:30 | Financial Considerations
Thomas C. West, CLU, ChFC, AIF, Signature Estate & Investment Advisors
The costs of long term care giving can be enormous, and are typically borne by families. Learn appropriate methods to evaluate your situation and decide among financial options how to pay for care and preserve quality of life for the whole family.
12:30–1:15 | Lunch
1:15–2:15 | Reduce Falls with Balance Training
Julie D. Ries, PhD, PT, Program in Physical Therapy, Marymount University
Help your loved one with simple at-home balance exercises and activities that can build strength and reduce the fear of falling!
2:15–3:00 | Best Friends Approach to Care
Lindsey Vajpeyi, ADC/MC, BF-CMT, CDP, Insight Memory Care Center
Many times, what a person with dementia needs the most is a friend! Learn about the Best Friends approach to care and how building a personal relationship can help provide more meaningful care.
Upcoming Events
"Just hearing the name IMCC makes me smile."