Understanding Care Options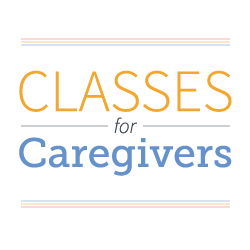 Dementia care is not one size fits all. Each person, each stage, and each family is unique. Come and learn about multiple care options to plan and evaluate what is right for your family.
This program is a part of our ongoing Classes for Caregivers series. All sessions are FREE, and held the third Wednesday of each month from 1:00 to 3:00 pm. Respite care may be available by request; please notify us when registering to confirm availability.
Presenter:
Megan Descutner, MSN, RN, CMC, CDP, Golden Pond Elder Care
Megan Descutner is a certified care manager whose nursing career has spanned rehabilitation, home health, long term care, mental health, and community and government relations. She established Golden Pond in 2011 to help clients live their best life. Above all, Megan is an advocate. She is actively involved in community education to provide knowledge and tools to make a difference.
Upcoming Events
"Just hearing the name IMCC makes me smile."