Event Calendar
End of Life Considerations
Wednesday, November 20, 2019 1:00 pm - 3:00 pm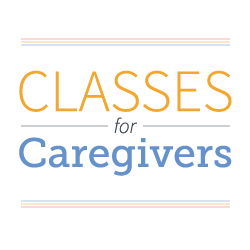 Location:
Linda and Lou Mazawey Education and Support Center, 3955 Pender Drive, Suite 100, Fairfax, VA 22030
Description:
As the end of life approaches, it is a difficult time to deal with the emotions, while still coordinating care for a loved one. Come learn about the various aspects and benefits of palliative care and hospice.

This program is a part of our ongoing Classes for Caregivers series. All sessions are FREE, and held the third Wednesday of each month from 1:00 to 3:00 pm. Respite care may be available by request; please notify us when registering to confirm availability.

Presenter:
Chip Cagle, MBA, MRE, Capital Caring Health
Reverend Cagle currently holds the position of Director of Spiritual Formation for Capital Caring Health and is a frequent speaker/educator in area agencies, hospitals, and faith communities. He has over 28 years of experience working with interdisciplinary healthcare teams in Hospice, Home Health, Long Term Care Facilities, and in a regional Hospital.
This form stopped accepting submissions on November 20, 2019 8:00 am EST.